Venue
Geography of venue – center of Japan
Central position in Japan makes this country to contribute crystal growth community through conferences and meetings, as it can be easily reached from all over the world by planes.
Transportation – by air
Chubu Centrair (Chubu Centrair International Airport, Nagoya [NGO]) is nicely situated at a distance of 36km from the city centre, from the conference site and the hotels recommended for the ICCGE-18 participants.
The limited express trains (JPY1,170) will ensure a fast connection with the airport. (~40 min)
The connections with all continents, as well as many flights to many cities in the world make Nagoya an easy destination for any traveler.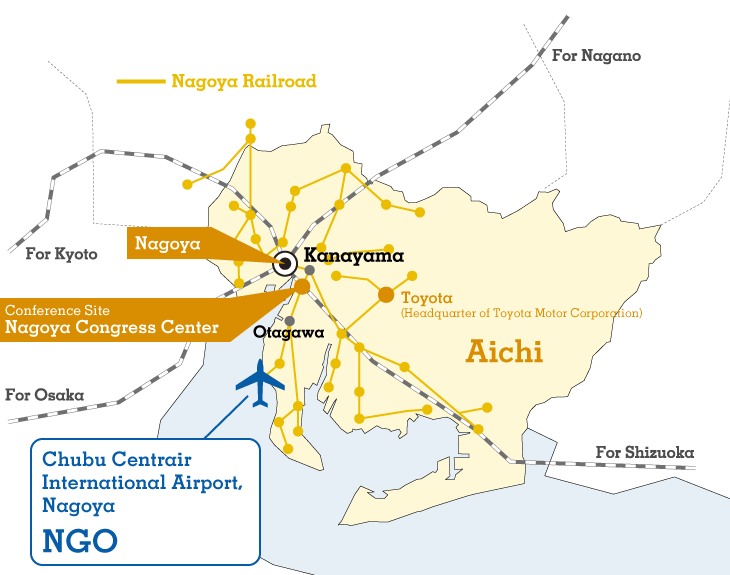 ¥: JPY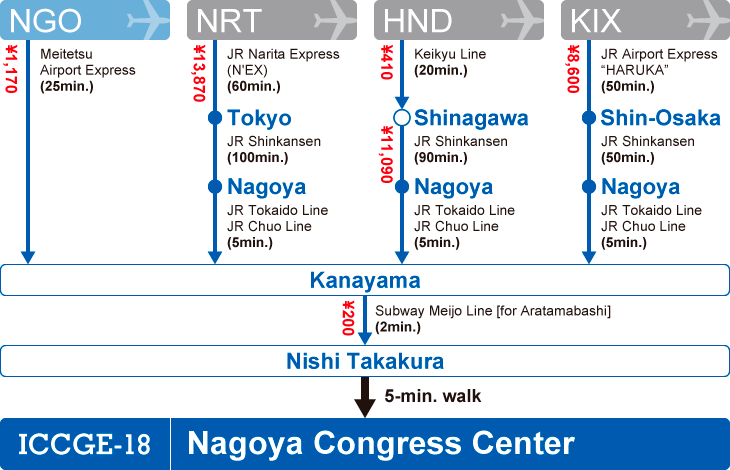 Conference site – Nagoya Congress Center
●Biggest facility in central region
●Site for numerous prestigious international conferences
●3,000 seat main hall
●Various types of conference rooms

The venue of ICCGE-18 is Nagoya Congress Center,
located in the center of the city and easily reached by subway from many hotels.