Request for Conference Operational
Security measures for the opening ceremony and Plenary talk1
● Only pre-registered by July 25, 2016 participants will be allowed access to
the Opening Ceremony and Plenary talk1.
● The security gates will be open only from 7a.m. to 8:20a.m.
Please come to the security gates earlier than 8:20a.m.
● An identification document with a photo(passport and so on)is required at the security gate.
Please be sure to bring your name card and ID with a photo.
● Main entrance of the congress center is not open in the morning on the 8th.
Please follow arrows on the map.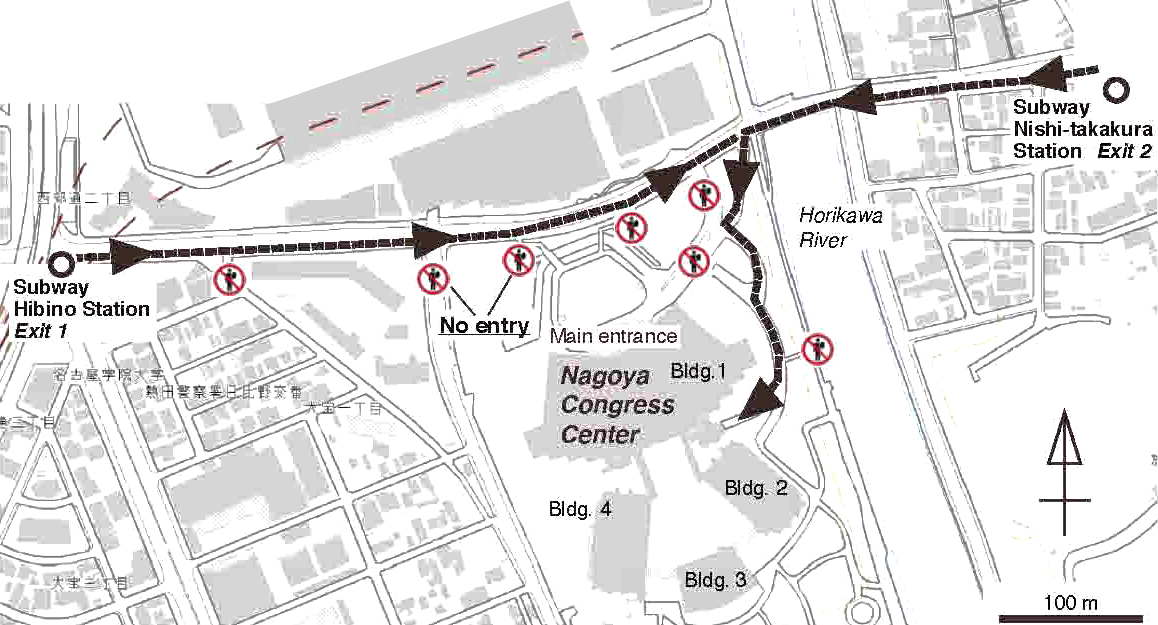 ● The following items are not allowed to go through the security gate.
Suitcase/Metal, Glass, or Plastic container of beverages/Umbrella/Knife.


● Please wear your badge throughout the Opening Ceremony and Plenary talk1.
● Please refrain from taking photographs using your cellphone, tablet, or laptop.
Video and audio recording is also prohibited during the opening ceremony and Plenary talk1.