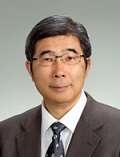 The 14th President of JACG
Satoshi Uda
Institute for Materials Research, Tohoku University
I'm Satoshi Uda of the Institute for Materials Research, Tohoku University. On April 1, 2019, I was named President of the Japanese Association for Crystal Growth (JACG).

The year of 2019 is 45th anniversary of JACG and many people from various fields have joined JACG during this period, and many have taken part in its programs and activities. Crystal growth science elucidates the relationship between the crystal formation with a regular atomic array and the host material, which can effectively extract the intrinsic crystal characteristics. The expansive range of crystal growth science extends from math, physics, chemistry, and other areas of pure science to metallurgy, chemical engineering, applied physics, electrical engineering, mechanical engineering, and all of materials science and engineering. In the pharmaceutical and medical sciences, too, the elucidation of crystals and crystal-growth mechanisms has recently yielded promising new insights. Throughout industry, the series of processes that extend from initial design to practical application of crystal materials with characteristics that meet device and system requirements includes materials synthesis, characteristics assessment, and crystal growth, evaluation, and growth enlargement. As a salient characteristic of crystal growth science, understanding the relation between crystal characteristics and device function can lead all the way from crystal growth to device development. Classic examples of this are exemplified by the award of the 2014 Nobel Prize in physics for the development of the blue light-emitting diode by Dr. Isamu Akasaki and Dr. Hiroshi Amano, who are respectively an honorary member and a member of this association. Crystal growth science can thus be applied in succession from materials design all the way to devices. In the years ahead, it will remain a fascinating field that promises further key advances.

Research for the purpose of contributing to society is naturally important, but the ultimate driver of research in crystal growth science may be regarded as the fascination of making new discoveries and finding solutions to previously unsolved problems. For that purpose, a vital requirement is a rich variety of available research content and methodology. Associations naturally tend to demarcate their fields from others. For instance, 'Solidification' is a subject of active consideration within various associations, which, in the past, was not a necessarily subject of vigorous exchange with our association. However, as shown by articles in the Journal of the Japanese Association for Crystal Growth (the "JACG Journal") and by intersectional discussions, the lines of demarcation are being cleared away and active discussion is growing on related and new subjects. We will solicit articles from people with interesting research at different associations on particular subjects of the JACG Journal and plan multidisciplinary symposia in domestic meetings and subcommittee lecture meetings on crystal growth to deepen comprehensive interdisciplinary understanding, and will initiate joint research projects and other means of achieving enriched multiplicity in the field of crystal growth. These activities in series will constitute a form of JACG development in core subjects by researchers in differing fields who naturally generate the growth of collective research.

Many researchers, regardless of their affiliation, fully recognize the importance of research that is strongly conscious of world trends and yields returns to society. Given the recent sense of enclosure common in much of academia and industry, it may be all the more necessary to recognize anew the importance of finding strong interest in research. The pathways that open from this interest can naturally lead to applied research and in turn to further industrial research. My role as president will in part be to find ways to help foster a rich interdisciplinary variety in our association. I hope all of you will not hesitate to share with me your perspectives and recommendations.